英語筋力トレーニングのつもりで海外ドラマを英語字幕で視聴した感想もしくは覚書。
英語での把握力が疑わしいため、勘違いしている可能性大。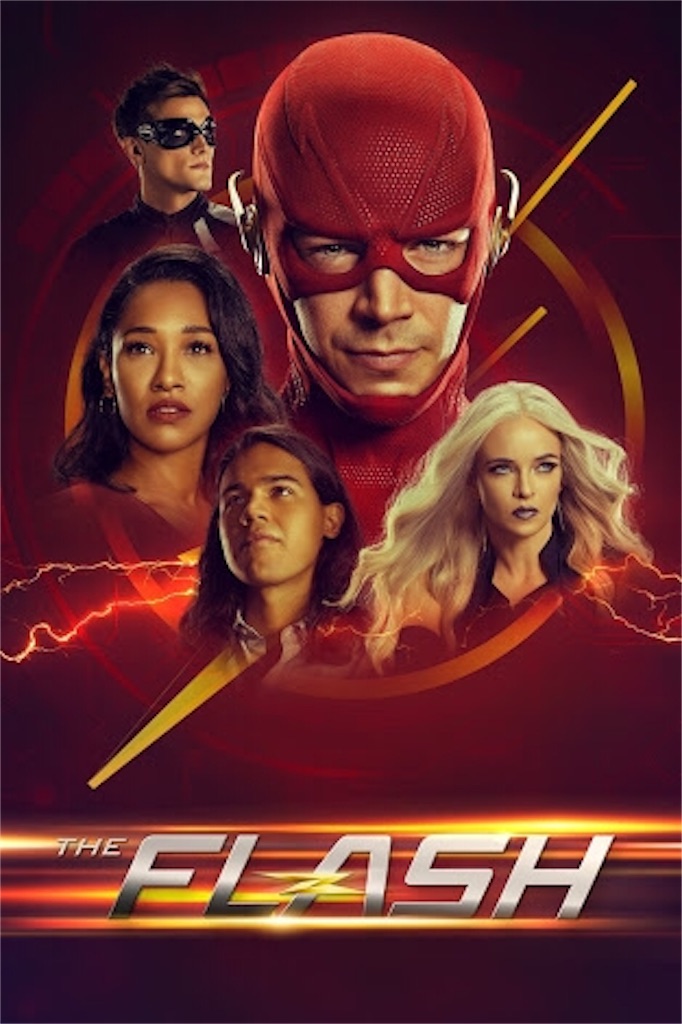 以下、スポイラーあり。
 クライシスから世界を守るためには自分が死ぬ必要がある。バリーの言葉にショックを受けるチーム・フラッシュ。 なかでもシスコがそのまま運命を受け入れるかどうか心配になったバリーはシスコに自分を助けさせないために一緒にロッソ博士を助けようと提案するが。
 いくら何通りの未来を見たと言われても、これまでバリーと一緒にスターラボで世界や人々を守るために最後まで諦めないことを信条としてきたシスコにバリーが死ぬ運命は黙って受け入れろというのは難しい話。
 というか、シスコにはバリーを諦めて欲しくない。
 リーダーとして時に難しい決断をしなくちゃいけないということを教えたかったってバリーはいうけれど、そんなぁ。
 バリーも辛いけど、ただただ手をこまねいていろと言われるのもつらい。シスコだけじゃなくてアイリスやジョーだってめちゃくちゃつらいはず。 このままバリーが死ぬはずないと思っていても、やっぱり何も打つ手がないというのが辛すぎる。
 そこにナッシュ・ウエルズが登場。
 ラストでナッシュがモニターの動向を探っているらしいことがわかったので、なんとかこの"運命だからしょうがないんだ"的あきらめモード状態を打開してほしい。
 で、ロッソ博士はバリーの気持ちをあっさり裏切ってどんどん魔人化。 生きるために人々を恐怖に陥れて殺す必要があるって、もうなんかめちゃくちゃやん。
Barry: What are you talking about? What the hell are you doing?

Cisco: I'm saving your life. 'Cause someone has to do it.

Barry: Saving Ramsey saving Ramsey's my call.

Cisco: And it's a bad call.

Barry: But it's the one I made. Sometimes, as a leader, you have to make tough calls in order to serve the greater good.

Cisco: You know, I made a tough call. And I made it for you.

Barry: But I told you. You can't save me.

Cisco : I'm not buying that.

Barry: Well, you have to. Sacrificing myself saves everything and everyone. I've seen it.

Cisco: And what does that give me to look forward to? Waking up to a world without the Flash? A life without my best friend?

Barry: You get to live. You all get to live.

Cisco: Don't.

Barry: Look, man, I I've been dealing with this for weeks. Wondering what's gonna happen when I'm gone, how everybody's gonna move on. That's why I wanted us, you and me together, to save Ramsey today.

Cisco: You wanted us to save a random person so I'd be okay with you dying? No.

Barry: I wanted us to save one person's life so you could understand the tough calls the sacrifices that a leader has to make.
Cisco: Because it impossible to save him, and yet, I still don't think I should stop trying. Frost: You want some free advice?

Cisco: Sure. Frost: You can't save someone who doesn't want to be saved. And he's already made up his mind. And if you obsess over it, it could lead you down a dark path. You might make a mistake you can't fix.
Barry: I tried to save him. Tried to do some good before I

Joe: Don't you dare start talking like that. You've done plenty of good. Ever since you became the Flash, you've saved more people than CCPD altogether. Without you, I would've I would've lost our family a long time ago. And this is what you get for saving the world over and over again? How how is that right?

Barry: You know it doesn't work like that.

Joe: Doesn't it? I mean, I'm a cop. If I risk my life every day for 30 years, I get to retire, Barr. I get to go home to the woman I love. I get to proudly watch my baby girl grow up each and every day. I get a life, Barr. You're a hero. What do you get? Nothing? It's just Damn it. It's not right. We the world the world owes you. You deserve better than this.

Barry: No, I don't. I'm grateful for everything that I have. All the blessings in my life. For Iris, the team. I mean, hell I'm the Flash. I'm grateful for that. But you You're what I'm most grateful for. If it weren't for you your patience, your courage The will just to keep going. I learned all that from you. More than anyone else, before the team, before Iris you were the one that showed me what it takes just to be a good person. You're one of the biggest reasons I was even able to become the Flash. For that, I'll always be grateful.